As I have talked about in a previous blog post, I set myself 31 goals to achieve before I turn 31. As of the date of writing, I am a little bit over a quarter of the way through the year, so I thought I would post an update as to how I am progressing with my goals.
Here is a super ugly graph from the Google Sheet I use to track my progress. As you can see, I am currently a little bit ahead of where I need to be at this point in the year. Go me!
Completed Things
I managed to check off a total of eight new goals since I wrote my original blog post back in early December!
Take a cooking class
I took a Knife Skills class at San Francisco Cooking School on February 19th. I found the class to be quite basic, but I definitely learned some new skills and techniques and will be looking at taking more classes in the future.
Have completed personal website
I don't know if a website is every truly completed, I have finally gotten this site to a point where I am happy with it.
Release a personal side project
Earlier this month I published a tiny Node.js project called interactive-env.
I have also been working on a web version of Codenames that can be played on a TV & tablet, with some additional rules for more grown up parties. The code is not yet finished for 1.0 release, but I used it at a party last weekend to much success.
Visit dentist
I am ashamed to admit, it had been over a decade since I last visited a dentist, but Kat finally convinced me to go see hers. I had to get a fair amount of work done, but I am absolutely glad I finally crossed this item off my todo list.
Private Goals
I also completed four private goals, which if you are really curious you can always ask me about!
Incomplete Things
I still have 21 goals left to complete in the next 9 months! Let's take a look at them and what, if any, progress I have made so far.
Complete a marathon
I have signed up for the San Francisco Marathon on July 23rd 2017. I began a self-guided training plan on February 20th, and so far it's going really well. I run four times a week, including a long run on the weekend, and do climbing and strength training on my rest days.
Complete a 5.10d indoor climb
Kat and I usually go climbing at least once a week, and I have been climbing 5.10a and 5.10b routes. We want to take an advanced techniques class soon so that we can both level up our skills.
Keep weight below 75kg for 1 month
Definitely been struggling with my eating habits over the past few months. Current weight hovers around 91kg.
Buy a house
This will almost certainly not happen until early 2018, but we still want to move to either Seattle or Portland in the summer.
Find regular volunteering activity
Honestly, it's been hard to find a volunteering role that suits both me and my schedule, but I'm still looking.
Learn a new programming language
I have been experimenting with both Rust and Go, but don't feel proficient enough in either of them to claim that I have "learned" them.
Get driving licence
No progress to report here!
Have $50k in savings account
This goal is going to be a little harder to achieve than original anticipated. Due to a delay in my green card application, I am currently on unpaid leave from work, which means I am dipping into my savings account. As soon as I start earning again I will be redoubling my efforts to save money.
Write at least one blog post a month
I have kept up with this goal so far, having written a blog post in December, January and now February.
Make a new close friend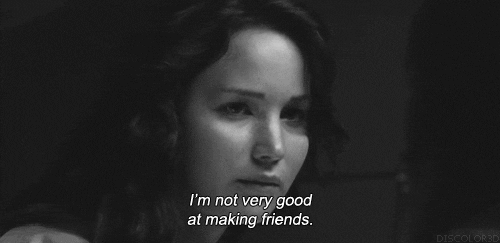 Go to 5 new meetups
Completely failed to attend any new meetups so far, will work harder on this goal.
Visit a new country
For our honeymoon, Kat and I will be travelling around Europe, which will include a couple of new countries for me.
Attend convention
Nothing to report yet.
Go scuba diving
I was planning on doing this on the JoCo Cruise this year, but due to a delay with my green card application, I won't be able to go. Haven't come up with a backup plan yet!
Learn new skill / craft / hobby
I am still trying to find something that piques my interest enough to invest a lot of time, energy and/or money in. If you have any suggestions, let me know!
Read / listen to 31 books
So far I have read 6 books:
Visit 5 new museums / art galleries
Kat and I took the SF Armory tour in January, which was super interesting! I still have to find four more places to visit.
Private Goals
There are still four private goals I have yet to complete, but hoping to get one or two of them done in the next few months!
Summary
A few of my incomplete goals are either at risk or definitely won't be happening before I turn 31, but overall I am very happy with my progress so far.
I will be posting again in 3 months with another update, so check back then!